From Onewheel.Wiki
Skid plates protect the underside of your board.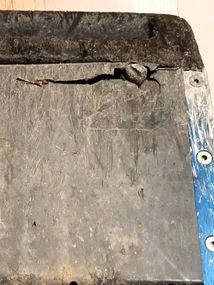 Self-lubrication
The friction between a skid plate and an immovable obstacle makes the difference between a stall and a slide. Self-lubrication is important for performing Tricks and improves the chances of a recovery if an immovable object (such as a curb) is accidentally hit.
Available for purchase
DIY
Some people have found success making skid plates out of cutting boards.