From Onewheel.Wiki
Please note: The contributor section and the publicly-accessible section use two different themes.
We're looking for volunteers that are passionate about Onewheel and want to help the community.
Why?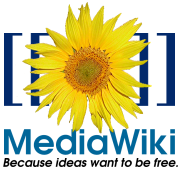 Onewheel launched in 2014 but even today it's still surprisingly hard to find good information on this unique device. Future Motion has been completely absent from their own forum and abused their censorship powers. They also refuse to provide technical support and guidance for Onewheel owners that prefer to repair their vehicle by themselves.
MediaWiki provides a much better way to share information with others. Beginners can quickly get up to speed; more advanced users can discuss advanced information by contributing and having discussions.
We are fostering a positive community that aims to propel the sport forward. Join us!
Requirements
You must be:
Code of conduct
Violation of our Code of conduct or Terms of use will result in immediate termination of the account.
Intellectual property
All content you create for this site will be made available under our creative commons license. For more information check out our Copyrights.
How to register
Confirm your email address (check your spam folder!)
We will review and send your credentials within 48 hours!
We're excited to have you join our community!